Vancouver Washington concrete contractor,stained concrete,stamped concrete,retaining walls,decorative concrete, (360)980-4933 Portland OR (503)303-8437 creative contractor, pavers,foundations,veneers, stencil concrete Beaverton Oregon (LDS)
We offer any type of concrete services in Vancouver Washington (360)980-4933, Camas WA, Washougal WA, Battle ground WA, Woodland WA, Kalama WA, LaCenter WA, Ridgefield WA and all of clark and cowlitz county Washington. We have 20+ years in the concrete industry. We do creative decorative concrete, driveways, foundations, retaining walls, stamped concrete, flagstone, floors, countertops, interlock pavers, pavers, planters, stained concrete, RV pads, veneers, waterfalls, benches, waterfalls stencil concrete, concrete headstone, concrete tombstone and many more. We are approved for city of vancouver works. We also provide concrete services in Portland Oregon and all of Portland Metro areas like Clackamas & Washington county, Oregon. (Including Tigard, Beaverton, Gresham, Lake Oswego, Gladstone, Milwaukie, Sherwood, Aloha, and basically the whole state of Oregon. Contact us today for a free estimate. Vancouver WA concrete (360)980-4933, Portland OR concrete (503)303-8437

Here's our Concrete services in details

1. How to Plain Concrete - We do plain driveways, sidewalks, walkways, patios, foundations, concrete slabs, concrete benches, RV parking pads, concrete steps (concrete contractor - contractor concrete)
2. How to
Concrete stamping
(how to stamp concrete) - We do stamped concrete of every sorts. Concrete stamps is probably another name for decorative concrete. Concrete designs to be chosen by homeowner. Stamping concrete includes, stamped patio, stamped driveway, stamped pads, stamped floors, stamped counters. (stamped concrete contractor -
concrete stamping
contractor)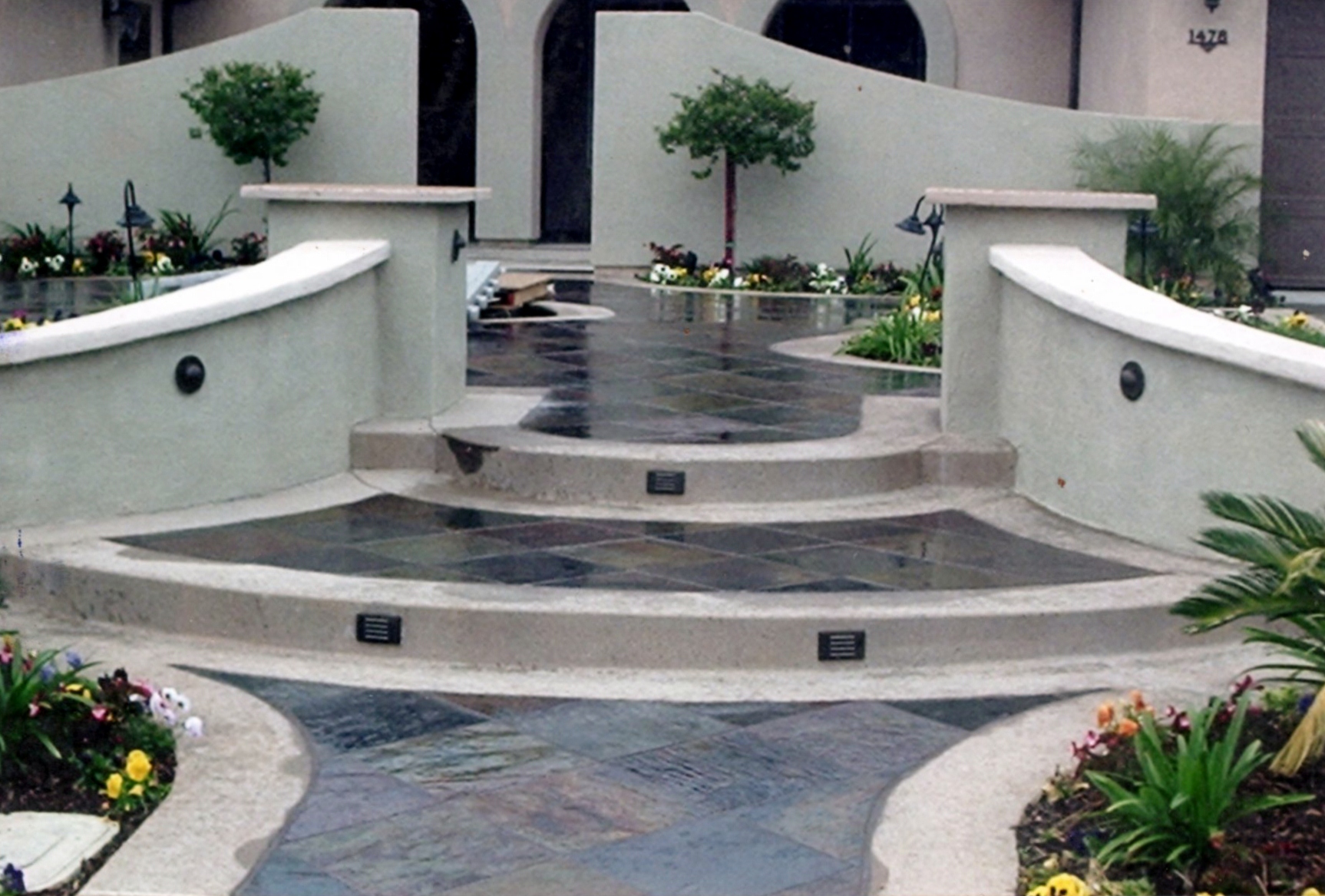 3. How to
Concrete staining
(how to stain concrete) - Stained concrete is another one of the services we do. (stained concrete contractor -
concrete staining
contractor - contractor stained concrete)
4. How to Decorative Concrete is our favorite one of all. Here we get to portray our expertise in concrete. Decorative driveway, including interlock pavers, patio pavers, concrete & rock waterfalls, decorative sidewalks, walkways, steps, planters, barbecue, mailbox post, veneers (decorative concrete contractor)

5. How to Retaining walls(how to retained walls) - Retained Walls of any sort. Cinder block walls, recycled retaining walls, brick walls and stucco retaining walls to name a few (retaining walls contractor)

6.How to Colored concrete - pick your own color to design your concrete works (colored concrete contractor)

7. We also do concrete repair, concrete cracks, concrete chipped. (concrete repair contractor)

8. We also do concrete finishing, concrete forming, concrete resurfacing if you would like to hire us to do concrete labor only.

9. We do install new concrete or replace an existing concrete structure.

Remember a good concrete price outcome a good concrete job and a low bid concrete price will outcome low concrete job. Don't make that mistake in choosing a low bid concrete contractor! (LDS)


Call us today the concrete expert for a free concrete estimate.
Vancouver WA (360)980-4933
Portland OR (503)303-8437

We know you have choices when it comes to your concrete work needs but If you choose us to do your concrete work we guarrantee your satisfaction! We will beat our competitors both in concrete price and concrete quality. We do not claim perfection but we claim perserverance!

AllYearAroundConcrete contractor LDS